Key Dates:
Soulsisters Introduction Retreat Day – Sunday 14th July (Lotus Yoga Centre Paraparumu)
12 week Soulsisters FITcamp starts –  1st session Thursday 11 July until September Sunday 29th (Held at Coach Corrina's House in Kingston/some CBD – Wellington sessions/walks )
Soulsisters Revitalise and Empower Retreat Weekend (20-22 Sept - Waihoanga River Lodge and Retreat Centre - Otaki)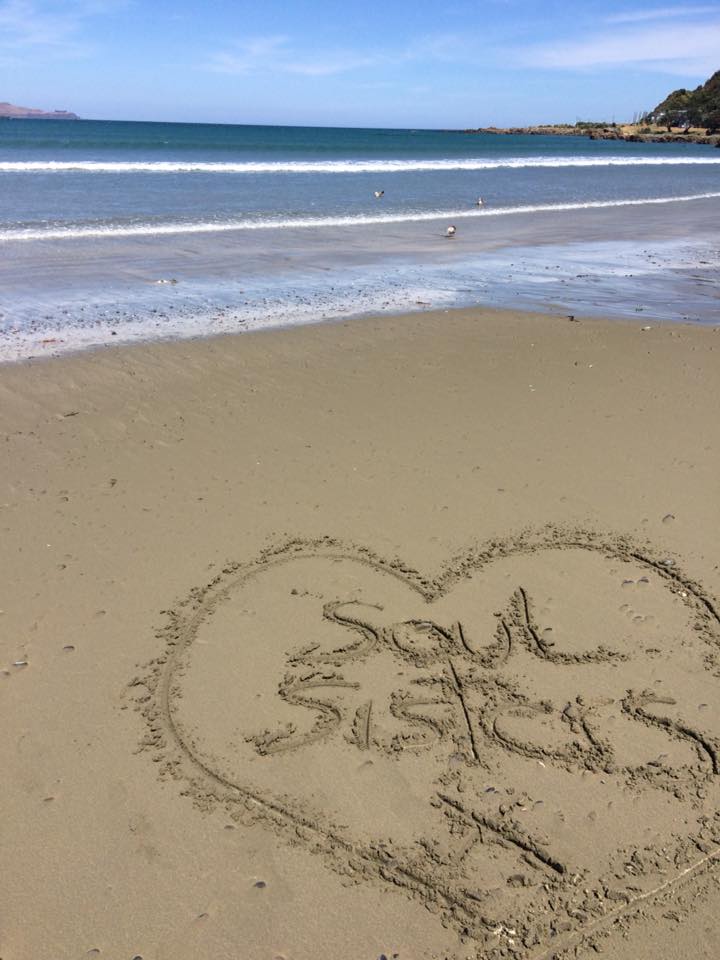 We are super excited to be starting our 3rd round of our successful and fun Soulsisters FITcamp Programme in October.
All  information can be found at our dedicated website HERE
This is a FITcamp like no other, we want to nurture your body, mind and spirit so that you are firing on all cyclinders and most of all enjoying the process!
Our UNIQUE & HOLISTIC SOULFUL programme will start with an intro Retreat Day where you will get to meet your other Soulsisters, understand each others journeys, support your vision of health and together create goals with soul to have you thriving in a holistic way, with a focused workshop topic each time.
Yes you will be challenged, pushed outside of your comfort zone at times and want to say a few @#$% words along the way, but hey we are going to cherish your journey, guide you in a positive healing way so that you are reaching your true potential and feeling damn good about it!
You will want to come to each session because you will see how much fun it is in our group, and how quickly you are going to see changes in the way you think, feel, act and look.
We will provide you with a fitness programme that encompasses body strength, mindfulness techniques, visualisation, affirmations, creativity, adventure, nutritional guidelines along with weekly support through empowering coaching and wellness tools to fuel your body and mind in inspirational ways.
Our sessions are designed to have you soaking up the energy of being outdoors, you will feel in tune with your body and be inspired by the variety of locations in nature.
You will feel the fresh air on your face, see the beautiful sea or forest in front of you, smell the grass under your feet, hear the birds singing and taste the deliciousness of freedom and personal fulfillment at our sessions.  Please note, during the Winter months we train inside but do walks as a group on the Sundays when possible.
Each week there will be two personal soul sessions to have you reaching your fitness goals with optional extra challenges, meditations and weekly intentions, soulful exercises and reflection in lifestyle areas with both online and face to face support through our dedicated online tribe.
We will do walks together as a group with holistic and fun filled Retreat Days to recharge, rejuvenate and rejoice in how awesome we all are!
Over 12 weeks you will discover your inner personal power, increase your wellbeing, fuel a passion within to create more joy, energy and happiness each day while focusing on feeling more vibrant, healthy and authentically YOU!
To find out more information, key details and how to book - check out our dedicated Website HERE
Come join in the adventures and become one of our beautiful Soulsisters today!
Your Soulful Wellbeing Guides
Lisa Conroy and Corrina Shilling